Customers of Bellavista Collection: Who Are They?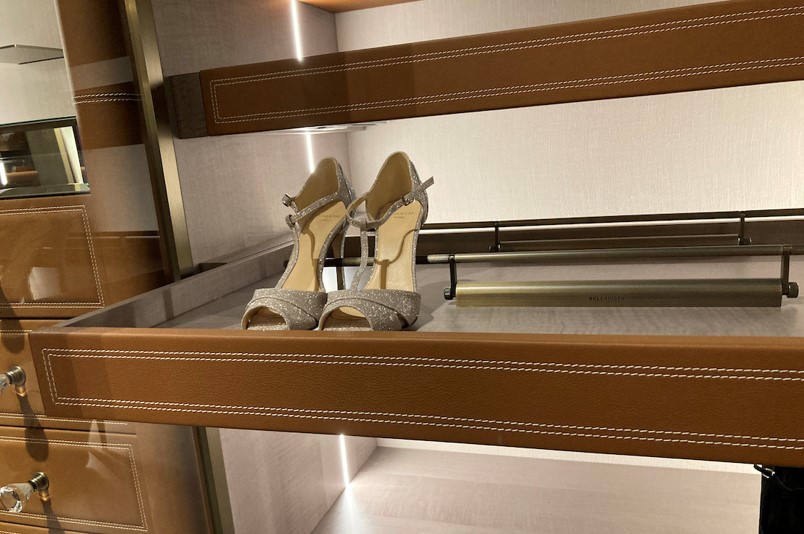 The very first task for a newly formed business is to determine its target audience – in other words, to create a general portrait of its average customer. This step is an absolute must for every firm, whatever the industry. No business can work without knowing who it's working for, and who are the typical consumers of the company's products or services.
Are they young or mature? What social stratum are they from? Is there anything special in their way of life? Answering these and many other questions helps the company outline the group of people it will be focused on.
Bellavista Collection is no exception. From the very inception of the brand, which came into existence over a dozen years ago – in 2010, the company strived to know its customers and serve them in the best possible way.
So, who are the people preferring Bellavista Collection to other producers of Italian luxury furniture?
A Few Toches to the Portrait 
First and foremost, Bellavista's customers have an eye for beauty and an unmistakable sense of harmony. They can tell a well-designed item when they see it. That is why, they appreciate the brilliant talent of Attilio Zanni, Bellavista's chief designer and the co-founder of the brand. He created the vast majority of the pieces you can see in Bellavista's catalog.
Second, these people value the top quality of every object surrounding them. They are extremely choosy when buying anything, and they are quite right. Things we see every day at home, from furniture to artwork, together create a unique atmosphere. When you add something to the existing ensemble, you should be selective.
Third, Bellavista's customers appreciate its durability. When they buy, say, furniture, they expect each piece to serve for decades to come.
There's No Place Like Home
Interestingly, cultural backgrounds and religious beliefs don't matter much when it comes to Bellavista's customers. They live all over the world and may come from any background you can think of. Marital status doesn't matter, either. Among those who love Bellavista's products, there are singletons and married couples, with or without children.
The only thing all these people have in common is their attitude towards their dwelling. They all cherish their homes.
Well, when we are young, we tend to move every so often. But at a certain moment, everyone feels like settling down and having their own home, furnished to their liking from A to Z.
When you are not certain where exactly you'll be going to live in a year or two, you aren't so choosy when picking things for your temporary residence – just because it's temporary. Mass-produced furniture and other things are quite ok in such a case because you are likely to leave all this stuff behind for some time. But it's quite another matter when you proudly look at a newly purchased house or apartment and say: "It is MY home".
You become a creator of the space you'll be living in for a long time, so no surprise that you take furnishing your own home very seriously. Here's when Bellavista Collection comes in especially handy.
All In One Place
Bellavista brand was created for people who furnish their homes wisely and scrupulously. It becomes clear when you browse through the brand's online catalog – the PRODUCTS section of the website. Here you can find not only top-quality designer furniture but also everything else for a perfect home, from lighting fixtures and mirrors to pieces of artwork. It's pretty understandable because there are no trifles in turning a house or an apartment into a home with a capital H.
Bellavista Style: the Quintessence of Elegance and Taste
When looking through the brand's site, you can't help noticing that the pieces, despite being created in different years and being extremely diverse, have something elusive in common. The brand's designers call it Bellavista style.
This style has nothing to do with fashion. Instead, it is all about refined taste and timeless beauty rather than following any trends in interior design. Trends come and go, while real beauty stays forever. Bellavista's customers intuitively understand it.
It means that a home furnished in Bellavista style will never look old-fashioned. Decades may pass, but the overall atmosphere of luxuriousness, beauty, and comfort will remain the same. Your children and even grandchildren will be able to enjoy it!
Bellavista collection belongs to those pretty few furniture brands whose products grow in value over time. In other words, a table or an armchair you buy today can well become vintage in twenty years and antique in fifty. It becomes possible thanks to the highest quality of each piece.
Quality Without Compromise 
The prime quality of every detail has always been Bellavista's distinctive feature. Every part, however small, has always been made extremely carefully out of the very best materials. This approach originates from the brand's attitude toward everything it produces.
The reason is simple: Bellavista Collection is a family-owned and family-run business with decades-long traditions. Quality has always been the cornerstone of its workshops. Whatever Bellavista's craftsmen are doing, they do it meticulously, bringing each detail to perfection. For the customers it means that any piece that comes from Bellavista's workshop will serve for a long time – it's intended to.
Excellent design from Attilio Zanni, only the best materials, and impeccable craftsmanship of the most skilled Italian craftspeople – that's what results in masterpieces. This is Bellavista's time-proven recipe for success. It's pretty simple, isn't it?
Well, in the modern world where mass-production of things virtually dominates in all industries, such an approach might seem a bit old-fashioned, but only at first glance. Today's world, with its mostly mass-produced short-lived things, creates great demand for beautiful, quality, and long-lasting items. People feel like having something they could enjoy for a long time and even pass on to future generations.
That is why the renaissance of hand-crafted furniture making is quite natural. A dozen years of Bellavista Collection's success proves it.
Related Posts