What are Window Treatments?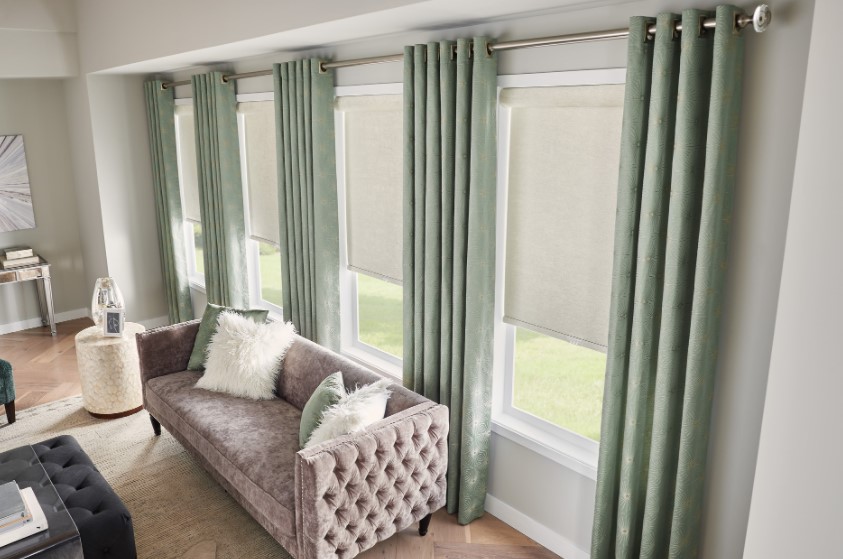 Any type of material that is used to cover windows partially or fully is labelled a Window Treatment or otherwise, aknakatted, which enriches the aesthetic value of a room.
They are a very stylish and modern addition to any built structure and have recently earned a lot of popularity. Different sorts of treatments satisfy different motives. Many different types of coverings in various colours, materials, and patterns are available in the market, catering to all sorts of tastes and buyers. Custom window treatments can also make your home more functional and comfortable.
Benefits of Window Treatments
They add a splash of personality to a specific space, by adding colour, patterns or texture.

They control temperature by stopping the cold breeze from entering in winters and heat storms in summer.

They regulate the amount of light being let into the room as thicker coverings would cover the most and the thinner ones, the least.

Finally, they also provide a sense of privacy as you can choose what type of coverage you can best adjust to.
Types of Window Treatments
They are divided into three different categories-
Hard Window Treatments

: They are built of a solid, durable material like aluminium, wood, faux wood etc. For instance – blinds or shutters.

Soft Window Treatments

: They are built of flexible, and ductile material like fabric. For instance – drapes, valances, curtains etc.

Layered Window Treatment

: They are a mixture of Hard and Soft Window Treatments and allow you to custom create a look of your desire.
Varieties of Window Treatments
Curtains:

They are one of the most known types of covering. Curtains are usually sold in a set of two and hang off of curtain rods. They come in several styles, colours, and textures. 

Blinds

: They are made from hard materials and carry slats that help in opening or closing it when pulled. Horizontal blinds are appropriate for small windows while vertical blinds work well for tall sliding glass doors.

Shades

: They come in a wide variety of materials and do not have any slats or blades. Shades can also be automatic or manual and can be customized according to the size of the windows.

Drapes

: Drapes are fabrics that are slightly thicker than curtains and provide a bit more privacy. They create quite a sophisticated and elegant look.

Shutters

: They are a solid and durable window covering, embodying a frame of horizontal and vertical slides. It can be made for both indoor and outdoor structures.

Panel Tracks

: They are a fancy alternative to vertical blinds for sliding doors or tall windows, as they are bound to the ceiling and move on a fixed side-to-side track.

Treated Glass

: If you are unable to find a window covering, then you can treat the glass itself by changing the texture from plain to frosted or stained.

Valances

: They are decorative fabric tops that are draped around the top of a window frame. They come in various types like arched or pleated etc.
To browse more such products, do visit Avaeksperdid.
Related Posts